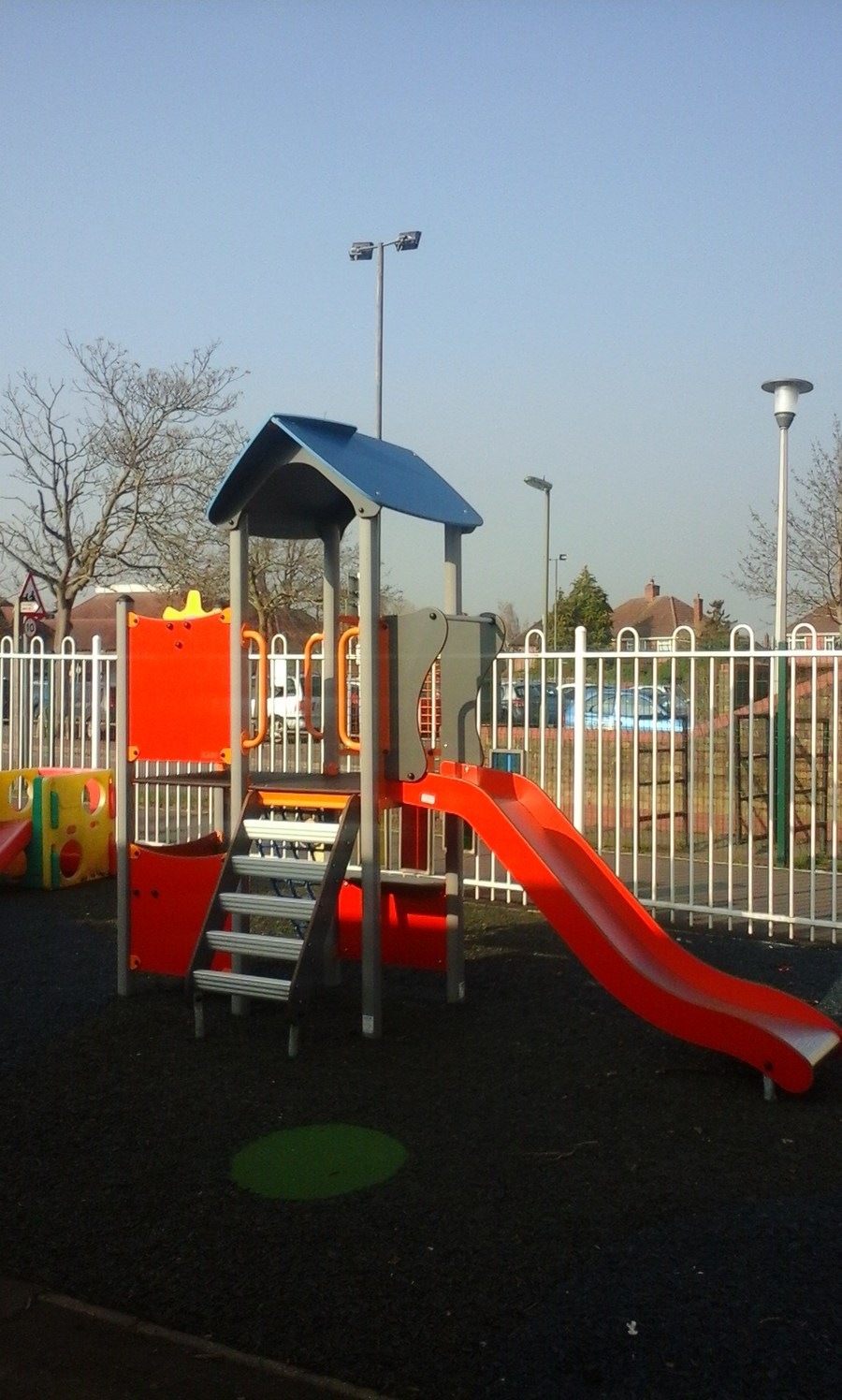 Opening times
Our playground is open whenever we are (9am - 3pm), just come and sign in at the office to let us know you are on site.
All of the toys and equipment are toddler sized and the flooring is all safety surfaced so particulary suited to children under 5 years old.
Covered area
Our covered area in front of our doors is available for wet day playing, There are sand toys, home corner, chalking and of course the bikes and cars can be moved under cover too.
Just ask in the office for some chalk and on wet days ask for a towel to dry off the toys.